Porcelain pavers are a great choice for those looking to add a touch of style to their contemporary home. Their sleek lines and neutral colors will complement any décor, and their durability makes them ideal for high-traffic areas. Porcelain pavers are also easy to clean and maintain, making them a low-maintenance option for busy homeowners. Here are five porcelain pavers to consider for your contemporary home:
Quartz Bianco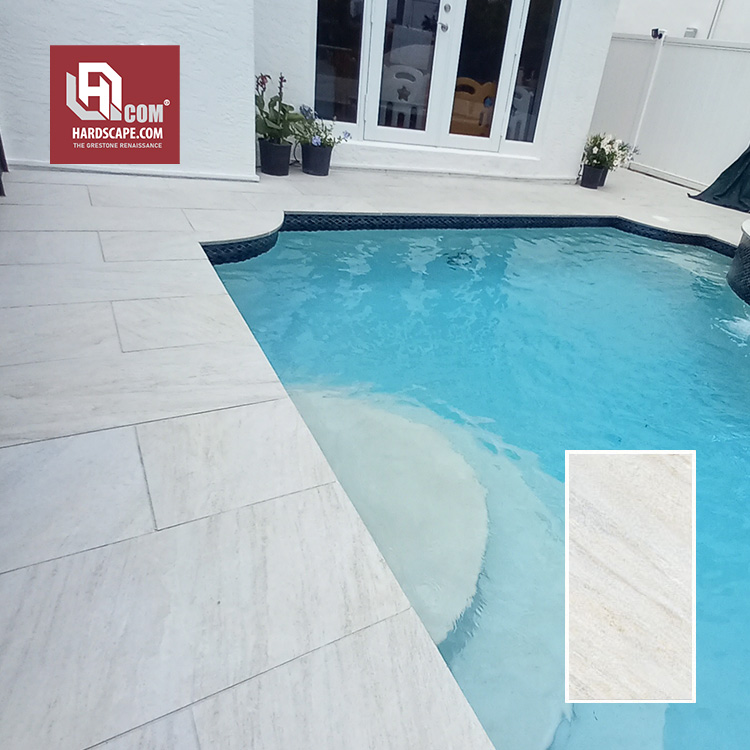 When looking for contemporary porcelain pavers to accentuate your home's exterior aesthetic, you'll find it hard to look any further than our Quartz Bianco. With its brilliant white base and its stunning veins of blacks and grays, our Quartz Bianco adds a touch of elegance that ties everything together. Against the backdrop of a sleek contemporary home, the Quartz Bianco is sure to elevate your home to the next level.
Da Vinci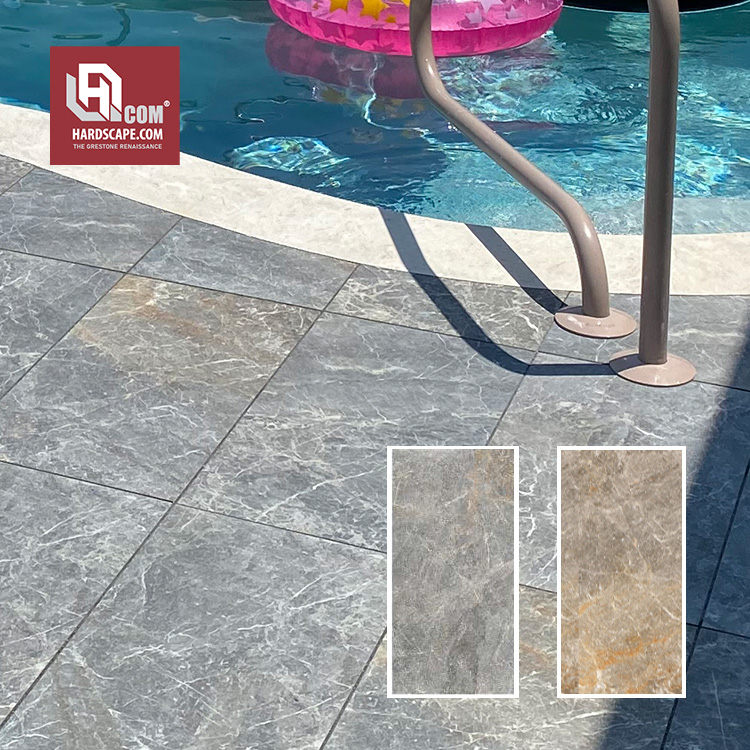 Sleek and refined, the Da Vinci porcelain pavers transform your space effortlessly. With a profile that jumps out at the eyes, it offers so much detail to your home. Its robust grays, whites, and browns work amazingly well with homes of a white, cream, or light colored home exterior. Our Da Vinci porcelain pavers appear as natural stone, with the added benefits that come naturally with porcelain pavers.
Basalt Black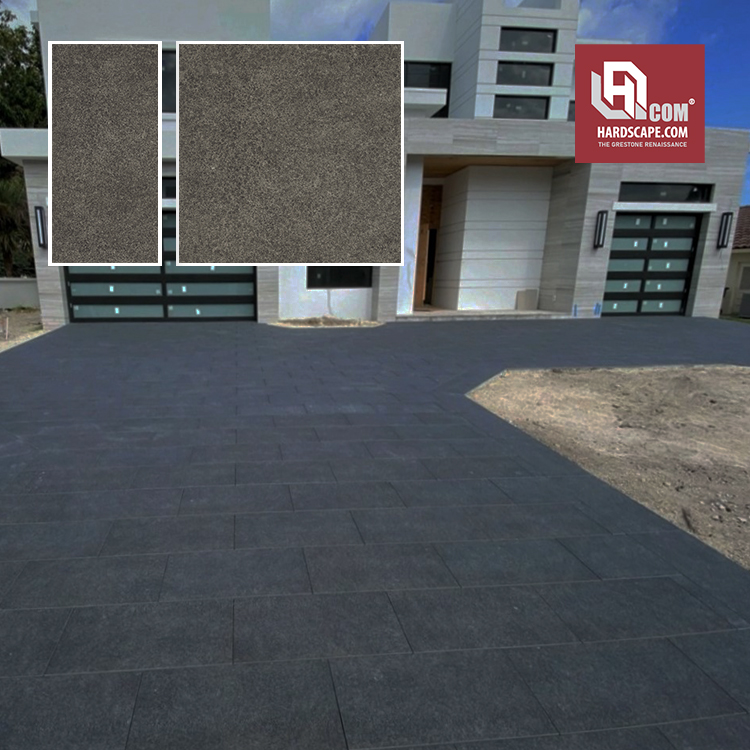 The moment our Basalt Black porcelain pavers are laid down, you'll find your home's style taken to the next level. The deep blacks of our porcelain basalt make the rest of your home's colors jump out. A modern, stylish palette, you'll find the greens of your yard and the blues of your pool standing out more than ever before.
Bluestone Dark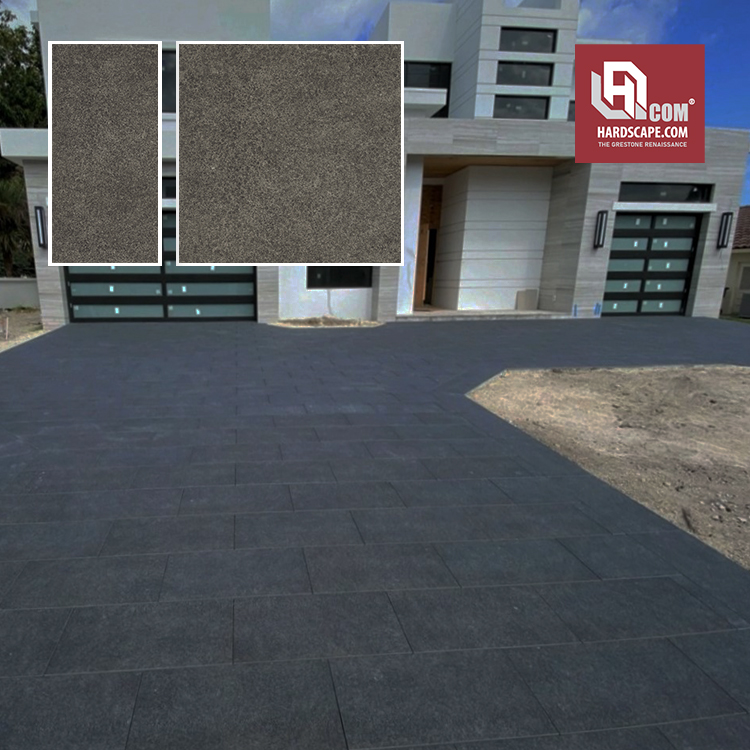 One of our most unique porcelain paver options, our Bluestone Dark is a beautiful exterior paver that matches the texture and style of traditional bluestone. It features a base color of a bluish-gray, with dark veins that run through each tile like waves, as well as features of brown that feed through with ease. Our Bluestone Dark porcelain pavers are a fantastic option for those in need of exterior paving for their contemporary style house. Our Bluestone dark pavers will integrate with ease throughout the rest of your home's exterior aesthetic.
Cadore Rovere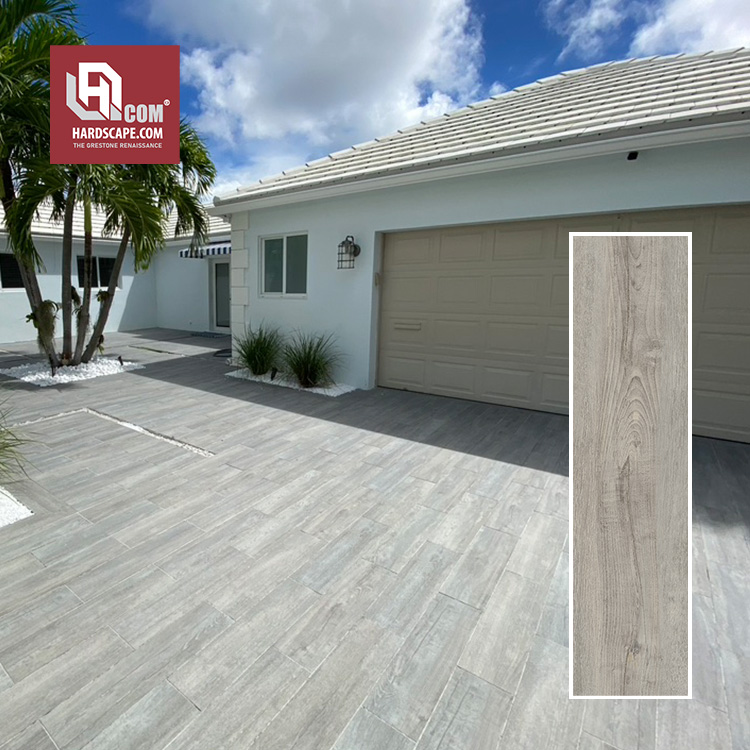 If you're after something that isn't natural stone, our Cadore Rovere porcelain pavers are exactly what your home needs. Offering the appearance of wood planks, the Cadore Rovere paver is made out of porcelain, ensuring its high durability and myriad of benefits as compared to traditional planks. These can be used for walkways, pool decks, patios, driveways, and more without compromising their integrity and requiring replacement after only a few years.
Whatever style you're after for your contemporary home, Hardscape.com has you covered. We offer a variety of porcelain paver options which you can choose from here.